EVOLVEO StrongPhone WiFi, waterproof rugged Dual SIM phone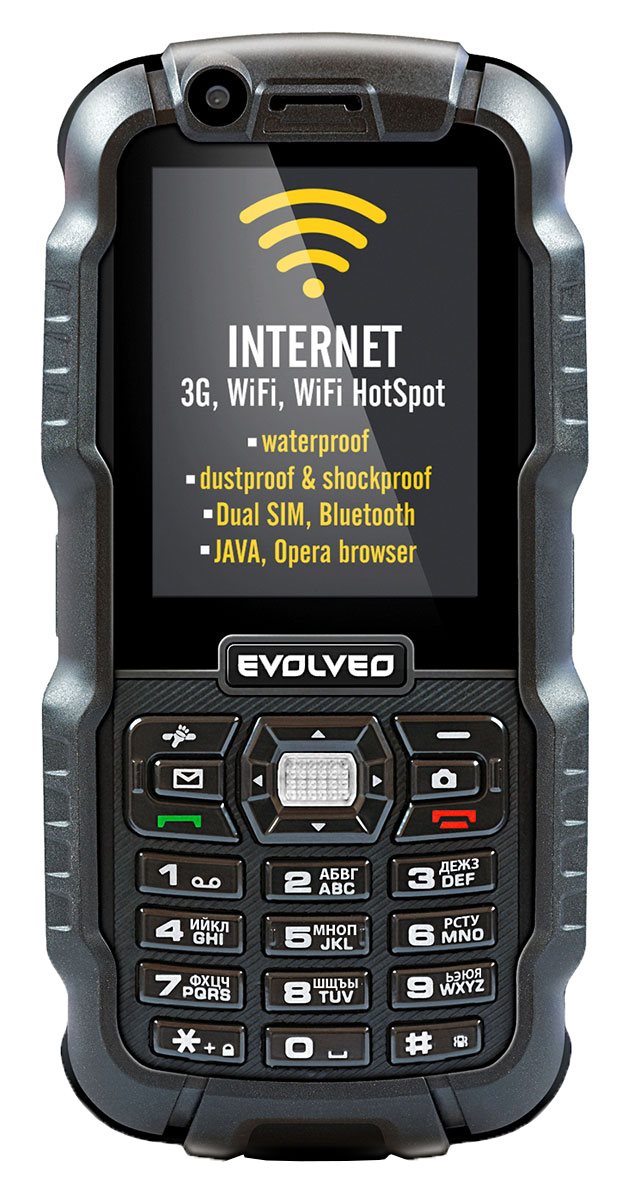 Part.No. / SGP-WIFI
Order code / SGM SGP-WIFI
WiFi+WiFi hotspot, 3G/EDGE, Opera Mobile, High capacity battery, 2 MPix camera, Bluetooth, microSDHC, flashlight
hodnoceni: heureka, ...
---
---
---
---
---
---
---
---
---
---
---
---
---
---
---
Unique product in its category!
Combination of WiFi, 3G and button operated rugged waterproof phone is a unique solution on worldwide market. This maximum equippement, maximum durability and outdoor design make this phone a universal solution for use at home, terrain, workshop, cold or hot and humid environment. Phone is resistant to water, mud, snow, high or low temperatures, dust or rough operation.
Waterproofness is certified according to IP67 norm, resistant against dust and immersion in water for 30 minutes at a depth of one meter.
• Waterproof IP67
• WiFi and support for WiFi HotSpot
• 3G and EDGE support (HSPA, WCDMA/UMTS)
• Opera Mobile browser
• shockproof and dustproof
• rubber coated durable surface with reinforced frame for improved durability
• Dual SIM - 2 simultaneously active SIM cards in one phone
• possibility to turn only one SIM card on and leave the second off
• 2.4" display, tempered glass with improved pressure and scratch protection
• screen resolution 262 000 colors
• GSM 850/900/1800/1900 MHz
• Bluetooth 2.0
• GPRS class 12
• SMS/MMS/WAP
• microSDHC card support
• MP3 player
• 2.0 MPx camera
• VGA front camera
• image viewer
• camcorder
• movie player
• digital recorder
• FM radio with recording feature
• callendar
• task list
• alarm clock
• world time
• notes
• integrated flashlight
• calculator
• polyphone ringing/vibrations
• handsfree with microphone integrated in headphone cable
• support for USB charging from PC
• high capacity 1 700 mAh battery
• battery duration for voice calls: approx 400 mins
• stand-by: approx 170 hours
• size: 125 x 57 x 23 mm
• weight: 166 grams (battery included)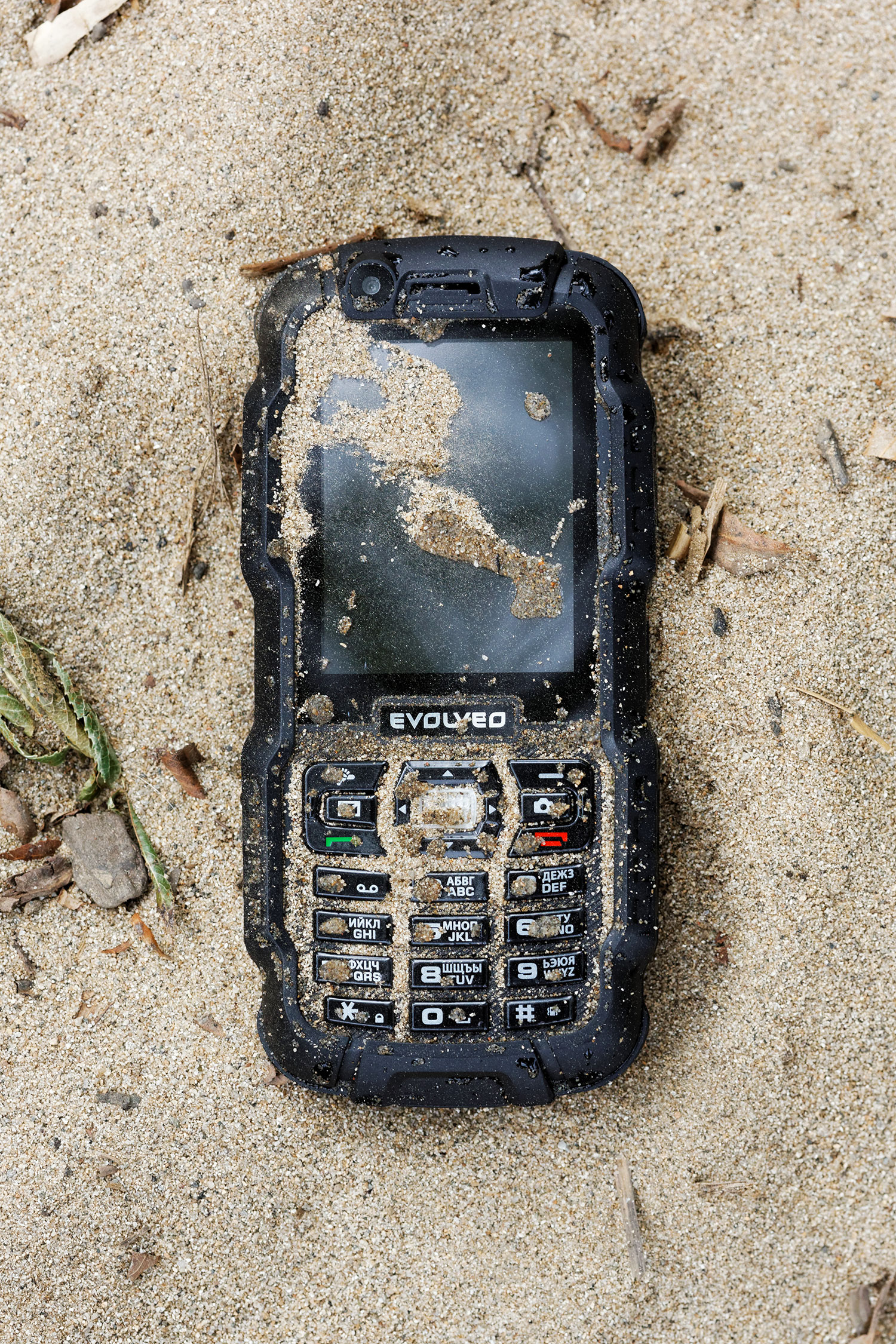 Package content
• EVOLVEO StrongPhone cellphone
• high capactiy 1 700 mAh battery
• stereo headphones with built-in handsfree
• wall outlet charger
• user manual
---